Posted by The Cowhide Rugs Team on 13th Mar 2017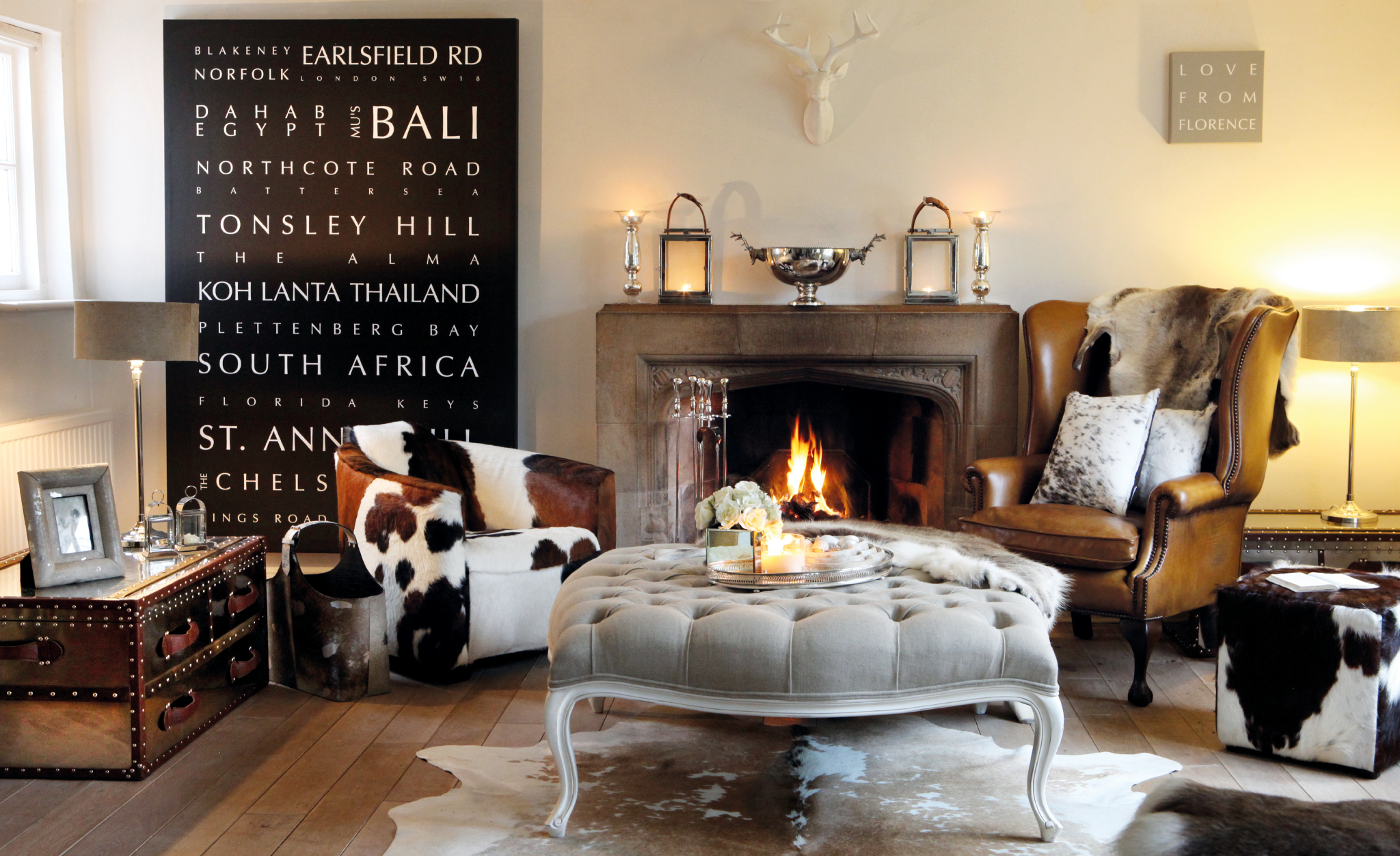 It is a fact that interior design of a house plays a major role in emitting a positive energy inside the home. Attractive curtains, proper placement of furniture, decorations, etc., play an important role in the interior beauty. One area which many people overlook is the different options of rugs available. Cowhide rugs, reindeer hides, and sheepskin rugs are excellent choices to bring a touch of nature into your home without breaking the bank.
Cowhide Rug
Cowhide rugs bring a natural touch to the home and greatly improves the appearance of the interior. Cowhide rugs are mostly available in black and golden brindle, tri colour - black, brown and white, black and white, solid colours and many other stylish combinations.
Since the cowhide rug has smooth fine short hair, people who are allergic to dust can use it without any health issues because they don't usually collect too much dust. Even in a hot climate, people can find it to be smooth and cool, and this makes the cowhide a perfect choice for floor rugs and sofa covers. The cowhide is an excellent choice for making bed-throws or blankets as it is with correct weight and size. The insulating layer and its ability to breathe through gives a great sleep during winter without sweating or over-warmed.
Reindeer Hide
The reindeer hide is an increasingly popular rug type with great style and an excellent choice for home decor. They can be used as blankets, furniture throws, rugs, etc. The reindeer hide is an excellent value addition to the home, and guests would find a reindeer hide highly impressive. The hides go through a fine processing stage to ensure their quality and reliability for a long time. It is an environmentally friendly product and doesn't get easily damaged. Even if it gets wet, people can easily dry them fast without much efforts or lose its furs.
The reindeer hair is naturally dense and very thick, and therefore gives warmth making it an apt choice for the blanket. The fur is smooth and soft, and it is naturally available in differing shades of grays, browns and whites. It is mostly available in gray, light brown, dark brown, white, etc. People can select the colour and shade according to what they find most pleasing to their home interior.
Sheepskin Rugs
It is extremely soft and beautiful, and it can add a unique style to the interior. These rugs can be placed in bedrooms and other hard floor areas; it can protect the children not hurt while falling in the floor. The sheepskin rugs are a perfect choice for rooms of children, and their play areas as it can be easily cleaned using machine wash.
It can keep the room warm even if it is used as a rug, furniture throw, etc. The rugs are processed from fine quality Australian sheepskins and available in dark beige, champagne, chocolate, white, or wolf colors.