Posted by Nick Pole on 22nd Feb 2017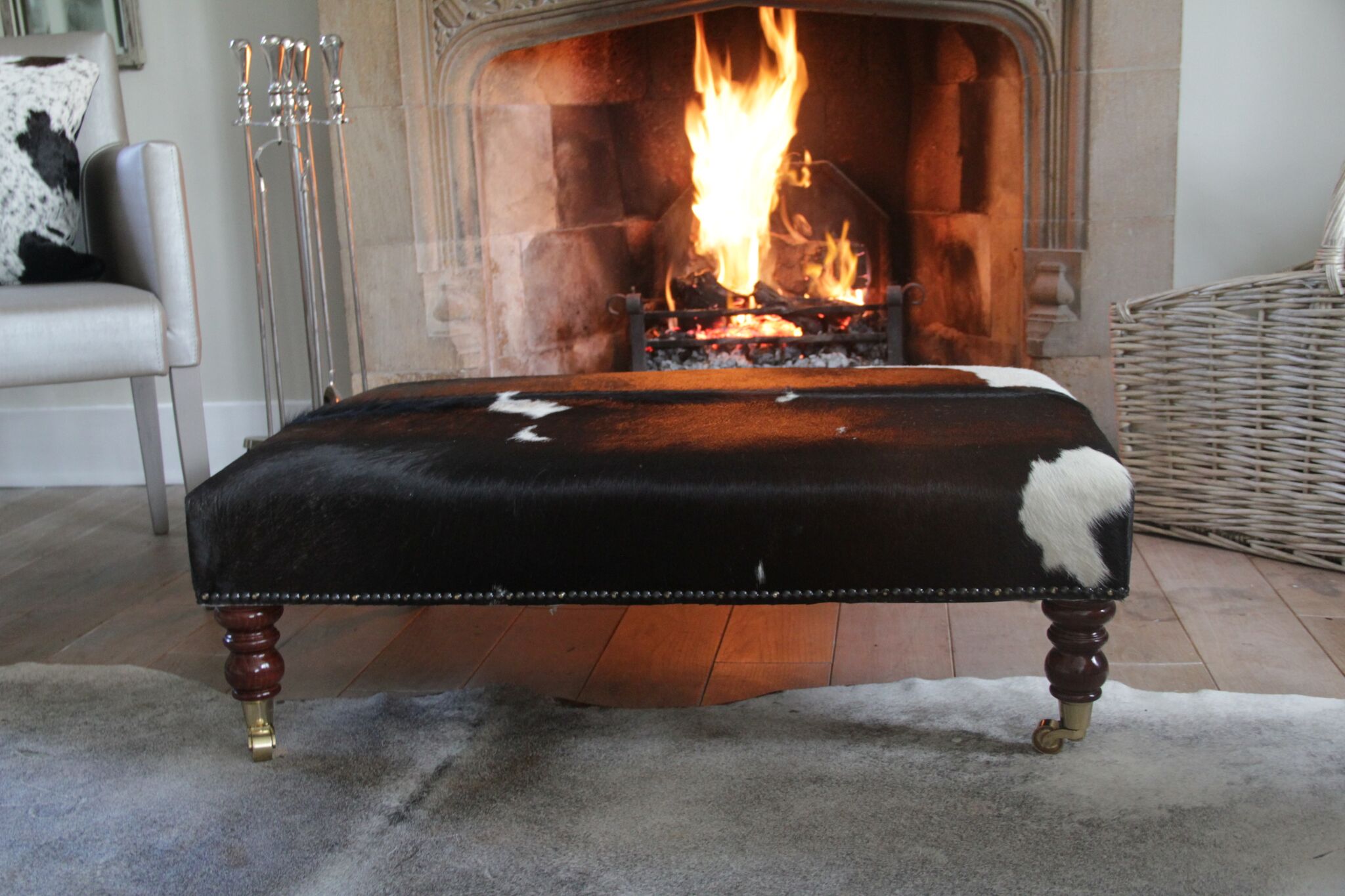 Interior design is exciting. It's a world that changes on a nearly constant basis. People who are passionate about contemporary home design are more than likely familiar with cowhide. It's a natural material that's the current favorite for everything from rugs to footstools. If you love the idea of gorgeous animal skin, shopping for a distinctive cowhide footstool could be your next interior design project.

It can be smart to put a lot of time and care into selecting a footstool for your home. An attractive footstool can give your living space extra personality and character. It can serve as a decorative accent that can make the room shine a little more brightly. Cowhide is in many ways the perfect footstool material choice. It's a natural beauty that has a modest and understated charm. Its texture is smooth and soft. Its coloring is far from gaudy as well. Fans of muted and calming white, brown, reddish-brown, gray and black tones are sure to love cowhide.

A cowhide footstool can make a lovely decorative choice for individuals who value standing out. Cows are stunning creatures who all have coats that look different. You'll never find a cow that looks just like his friend next to him. Chances are the cows will have different patterns and color schemes. If you want to buy a footstool that has no clones, it doesn't get any better than cowhide. This material is ideal for people who are all about showcasing their own identities.

Footstools should be nice and sturdy. They have to accommodate tired feet on a daily basis. They also should be dependable in general. That's why it's so critical to choose a footstool that consists of a strong and powerful material. Cowhide is undoubtedly a fantastic and reliable footstool material option. It's impressively tough, for one. It also isn't prone to stains. This can be a serious lifesaver for parents who have small children who love nothing more than running around with beverages and snacks. It can also be a lifesaver for households that have pets. Cowhide footstools can be wonderful for people who want additional peace of mind. If you constantly worry about unsightly and persistent stains ruining the look and cleanliness of your home, a cowhide footstool won't add to those concerns in any way, shape or form. Cowhide footstools are the portrait of reliable.

The idea of an inexpensive footstool may seem outrageous. Cowhide footstools, however, are often rather economical. If you want to relax your feet on a stool that's tough, gorgeous, memorable and budget-friendly, cowhide shouldn't have any competition. This material has a lot going for it. It works beautifully alongside all kinds of styles. It brings durability to the table. It doesn't take in stains. It's not even hard to maintain.

Strong home design can be joyous. There are few home decorative options out there that offer more than cowhide footstools. These design components offer everything from more relaxation to extra visual appeal. They're genuine interior design rarities.