Posted by Nick Pole on 10th Apr 2015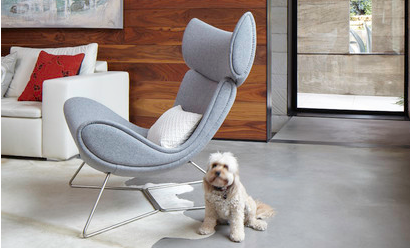 One thing that most people notice about a cowhide rug is how timeless this natural home addition actually is. Cowhide is a great option for any type of home, and it can add a sense of elegance to just about any room that it's placed into. Because of this, many homeowners are making the choice to go with cowhide for their rug option.

Another benefit to using cowhide rugs within the home or office is that the look of this rug can literally go with just about any type of flooring. Whether you have lighter bamboo flooring or an incredibly dark floor that is hard to match with anything, the cowhide rug you are looking at will be a prime choice for any location. You can place the rug underneath furniture for a classic look or just centre it in the middle of the floor so that it stands out as a standalone piece. How you choose to use the cowhide is entirely up to you. Some people even use the rug on the wall as a decorative piece, which guarantees it to be a major focal point.

When you make the decision to choose cowhide as a rug for a room, you get many options to choose from. You may want to go with a lighter colored rug because of the specific room it is going to be used in, or you might want to go with a rug that is darker or even multi-coloured because of the fact that it will match your decor better. Your new rug is going to make a great focal point in the room of your choosing, so make sure that you look at the wide range of available rugs so that you can choose the one that's perfect for you.

More and more homeowners are deciding to go with cowhide because of its timeless elegance and classic look that the rug will give to the space it is put into. You can use the rugs in a living room, home office or even in your bedroom to give the whole space a natural feel. We offer a wide selection of cowhide rugs for you to choose, so you are sure to find your ideal cowhide rug from our wide selection. Your cowhide rug is easy to care for and will last for decades, even in high-traffic areas.