Posted by Nick Pole on 29th Jan 2016
Home decor often reflects the personality of the individual who lives there. One can expect a colourful, vibrant, active theme in one person, while another will appeal to a darker theme. Natural animal skin rugs are one decorative approach that more and more people are finding to be an appropriate expression of who they are. It allows them to make a statement about their personality, to intrigue the minds of their visitor and to entice interior design enthusiasts. Natural skin rugs contribute a unique flavor to any home that effectively express who a person is. But this will lead to the question of what different breed of skin rugs exist. One may wonder what glimmering features each one has that will illuminate the best qualities of your home decor. This article will survey three important and decorative natural animal skin rugs.

The Cowhide Rug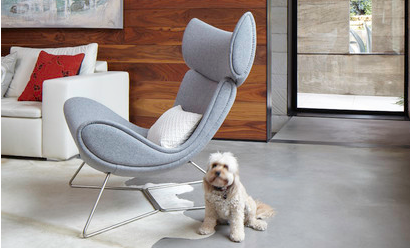 There is something compelling about nature. Everybody will take a moment to gaze upon a valley or especially a pasture of cows. The cowhide rug brings that natural beauty that we all enjoy into the home. It is adaptable to serve a number of different decorative functions in the home. One could hang it on the wall or make it into an alluring tapestry. Some have even been known to craft the cowhide to fit chairs or couches. Further, since cowhides are known for their durability, that will have superior longevity to the ordinary non-natural carpet. As the cowhide rug persists in your home, it will never cause an allergic reaction. The cowhide rug is ideal for the person who is ready to invite a touch of nature into their home.

Reindeer Hides

Akin to the cowhide, the reindeer hide carries the unmistakable and indefinable allure of nature into the home. The natural colours offer a tint of extravagance to any room that it complements. The homeowner who keeps the natural rug in one room will soon after want to decorate every room in the same way. But it is not exclusively for decorating purposes. Since reindeer live in colder climates, they have softer fur. This optimizes the comfort and warmth of the reindeer hide rug and makes it pleasant to stand on. Rather than seeking a traditional non-natural rug, many people are finding it more prudent, practical, and luxurious to introduce the reindeer hide to their home. Click here to view our wide selection of reindeer hide rugs.

Sheepskin Rugs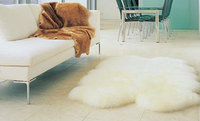 There are certain natural substances that generate a healthier environment. Sheepskin can be counted among that elite class. It will combat both bacteria and dirt. When that healing property is merged with the soft and comfortable touch of the material, it is very easy on human skin. Further, it contributes to a better environment for healthy breathing in that it contains hollow fibers. In addition to the health benefits of decorating with a sheepskin rug, it shares the same aesthetic benefits of the cowhide and the reindeer hide. They are a natural delight and beauty that anyone would enjoy.