Posted by Nick Pole on 25th Jan 2015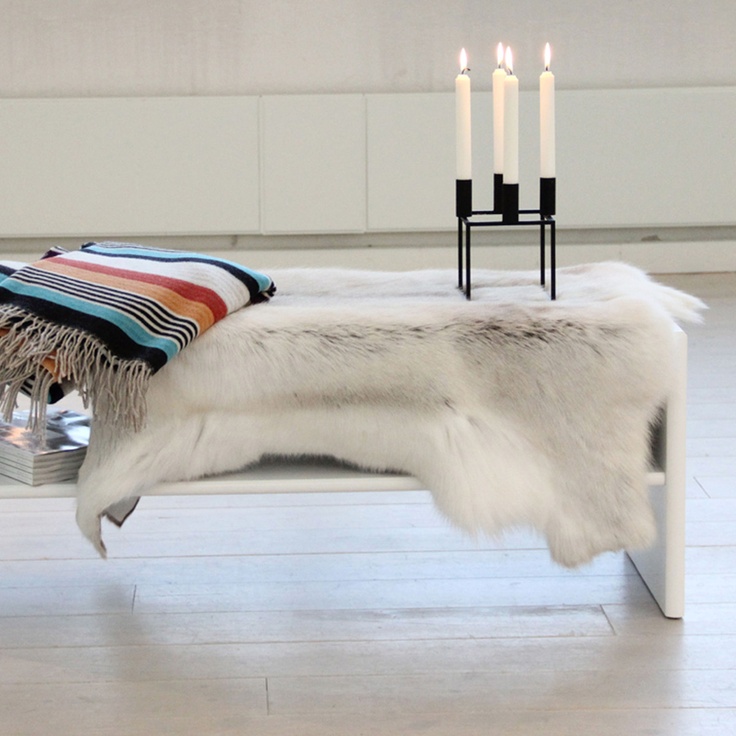 Creating a warm and welcoming home is something that many people aspire to when decorating their house. One of the best ways to accomplish this is with the use of carefully chosen accessories. The right accessories can also help highlight any home's best features.

Natural fur rugs can help create this kind of look. Many types of fur rugs are available on the market. One of the most popular are reindeer hide rugs. A reindeer hide rug is one that uses natural reindeer skin to create a beautiful reindeer rug. Reindeer hides have many natural warm tones. A typical reindeer hide rug will have shades of brown, black and white as well as grey. The use of such tones can bring warm colours inside any space. Warm colours help a space mirror the outdoors and remind people of pleasant natural outdoor areas.

A reindeer hide can be placed in almost any part of the room. Reindeer skin rugs can be used on the floor of a room to help provide a warm space where people can rest their feet. The rug can also serve as a focal point in the room by giving the eye something to focus on when entering the room. The rug can also be placed under a couch. The use of the rug is ideal to help bring out other warm tones in furniture such as the subtle hints of brown in a leather sofa or the deep tan in a wood floor.

Many people also choose to use reindeer skin rugs on a wall. A reindeer hide can be easily hung on the wall of a room. This allows the owner to show off the lovely, warm tones in the rug as well as help create original artwork in the space. Each reindeer hide rug has a different and unique pattern. A person can place the rug in a frame with glass to protect the hide. They may also want to place the reindeer hide in a simple frame that allows people to touch the rug and interact it with even when the rug is on the wall.

Consider a reindeer hide rug for any space to help bring in texture, colour and warm tones to any space in your home.