Posted by Nick Pole on 13th Jul 2016
Glamorous Glittering Cowhide Rugs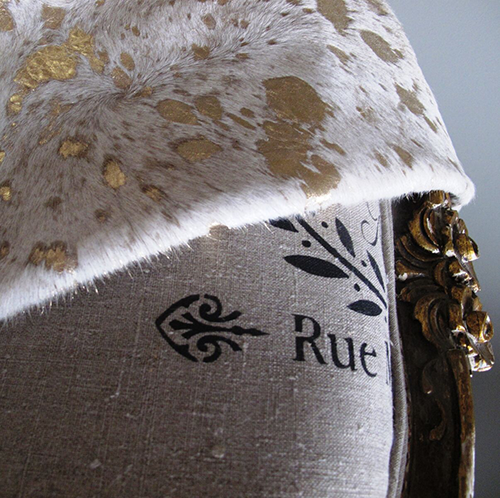 Modern day style has proven to be the most unique in fashion history, particularly when it comes to home décor. Today's fashionistas have managed to create their own creative identities while ensuring that iconic fashion ideals don't disappear. The glamour found on the red carpets of the '50s can be interwoven with the rustic style being resurrected in today's trends. One piece that ties in these styles spectacularly is the metallic cowhide rug.

We've all seen the movie sets featuring those fabulous penthouse properties, surrounded by chic, high end furniture. Now, thanks to Cowhiderugs.co.uk, this look is simple to attain as well as affordable. We can get the style of a classic London mansion with a distinct modern day twist. These genuine cowhide rugs can create an air of sophistication and luxury like no other, and the shimmery luxurious finish on each hide adds an updated, trendy style to any room. The gorgeous variation of hues for these rugs make them easily adaptable to various colour schemes, as well; deep blacks, elegant golds, and striking silvers appeal to an ever growing population of style savvy buyers.

These beautiful cowhide rugs are just as functional as they are stylish. Crafted from premium hides of the finest quality, the rugs are durable and capable of withstanding several years of wear, tear, and messiness galore. Due to the rugs' resistant material, it takes only a damp sponge and a bright, sunny day to effectively deep clean them and replenish their normal shiny appearance. This increases the lifespan and already resilient style of the rug, meaning buyers can be confident that they will get their money's worth; something that many consumers take into consideration while shopping. On top of their incredible endurance, these cowhide rugs also boast a plush, soft exterior that is hand-chosen, ensuring that every cowhide rug is crafted to perfection before being sent out to lucky buyers.

Though metallic cowhide rugs are in fact composed of fine, soft hairs, the rugs are completely hypo-allergenic. This means that the rugs are safe to use even in environments where people with allergies live. Our metallic cowhide rugs make it easy to decorate in a way that is undoubtedly stylish and friendly to those who don't get along well with allergens.

All in all, our metallic cowhide rugs are a welcome addition to any fashionable home or office. The ageless glamour of the glittering metallic hides combines exceptionally well with the natural style of the cowhide rug. The idea for this unique, trendy little piece is something that can't be found everywhere. Our metallic hides are all a one-of-a-kind creation. They are versatile, wear-resistant, and above all unbelievably stylish. To make any space endlessly cool, simply place one of these shimmering, soft jewels underfoot and watch the world around you come to life.